Introducing Decor e Bartar Gallery
Decor e Bartar Curtain Gallery is a creative, luxurious and up-to-date collection. We specialize in ideation, innovation and execution in decor e bartar gallery with more than 15-year of experience. Our work is based on precision, elegance and beauty. Satisfaction of our dear customers is our identity document. The decor e bartar curtain gallery combines color, net and fabric according to your visual taste to present a beautiful frame in the form of a curtain to the eyes of dear customers. Combining your trust and our expertise will create beautiful images.
Decor e Bartar with a brilliant history in the field of consulting, design and implementation of luxury curtains, modern curtains and classic curtains, using the latest curtain accessories and special accessories and fittings, and using the latest types of Turkish curtain nets and fabrics, Italian curtains, Spanish and German curtains assure their customers that with a unique design and execution, can offer a special model that fits their interior decoration with the highest quality.
Decor e Bartar Gallery includes specialized teams of design, sewing, quality control and installation. The result of the cohesive activity of these expert teams is the satisfaction of ninety-five percent of the worthy customers of this collection.
In the decor e bartar, independent of imitation and relying on the creativity and innovation of the elite staff of the collection, we are always looking to design, sew and perform special and challenging works. The main difference between the decor e bartar curtain gallery and other colleagues, is this decorebartar feature.
In this collection, each customer's order, regardless of its dimensions and money value, is considered as a special project and decorebartar considers himself obliged to design and execute this order in the best possible way.
Decor e Bartar curtain gallery with high variety in supplying all kinds of fabric curtains, net curtains, zebra curtains, shade curtains, roller blinds, printed curtains, electric curtains, three-dimensional curtains, screen curtains and luxury curtain fittings, meet the needs of all dear customers with any taste.
We in the decor e bartar collection believe that your eyes deserve to see the most beautifuls, so we will proudly present the most luxurious and modern in the field of curtains.
Let's look a little different
Summary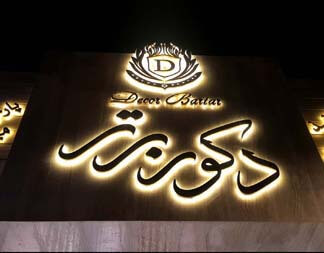 Article Name
DECOR E BARTAR CURTAIN GALLERY - DECOREBARTAR
Description
Decorebartar specializes in ideation, design and implementation of curtains for homes, workplaces, hotels, etc.
Author
Publisher Name
Publisher Logo